William Bramscher 27 July 2017
Suggestions: Elasticsearch, Sous vide, Tibet.
SOFT MINT GREEN: 1225041222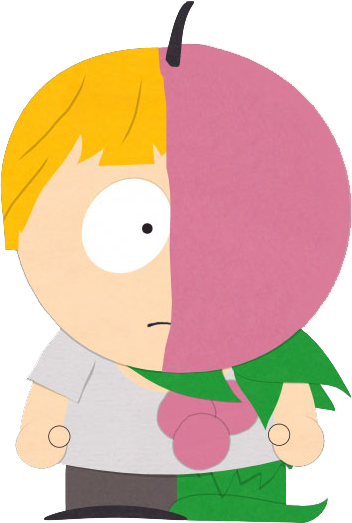 Mint-Berry Crunch is the superhero alter-ego of Bradley Biggle.
He is a member of the superhero group Coon and Friends. Crunch plays a significant role in the episode "Coon vs. Coon & Friends".
Suggestions: Toddlers, Travel Backpacks, Community Pool.
WordPress.com bloggers made a total of 87.6 million posts in March alone. What are you doing to make your blog stand out?
Greetings and Salutations was composed 24 December 2015 and addressed to Julie Reisken Colorado Cross-Disability Coalition, Colorado Innocence Project and Colorado Criminal Justice Reform Coalition Coram non judice! Questions Presented to the Supreme Court of the United States and in 1992 the Colorado Supreme Court actually ruled that Municipal courts (e.g. General Sessions) have jurisdiction to preside over cases involving violation of city ordinances which DO NOT carry jail sentences yet nobody plays by this rule (see R.E.N. v. City of Colroado Springs, 1992, 823 P.2D 1359)!! IN RE Ryals (No. 13-1369) is a petition sent Before BRISCOE, Chief Judge, HOLLOWAY and MATHESON The United States Court of Appeals, Tenth Circuit addressing the Federal Question of the Equal Protection Clause also addressed to Faegre, Baker, Daniels LLP aswellas ACLU of Colorado, Mark Silverstein Atty. a 1989 graduate of the Illinois College of Law. He served for a year as law clerk to Judge James Moran of the United States District Court for the Northern District of Illinois and another year as law clerk for Judge Harry Pregerson of the Ninth Circuit Court of Appeals. In 1991, he began working as a staff attorney for the ACLU of Southern California in Los Angeles. Since 1996, he has worked as Legal Director of the ACLU of Colorado, where he oversees the ACLU's litigation in a wide variety of cases raising issues of civil liberties and constitutional rights!!!
Message body
Mr. Bramscher:
You recently registered for a media credential for the Mueller v Swift
trial here in the US District Court.  We are requesting additional
information from you before we will consider issuing you a credential.
Please provide additional information establishing your media association.
You have provided two websites that provide no such information.  Proof of
prior media credentialling from another source would be helpful.  If you
are able to provide reference letters from any agencies that have hired you
– this would also be helpful.
Thank you.
17-cv-1811 GPG William Robert "Billy bob" Bramscher v. City and County of Denver &c
Message body
Rolling Stone:
May I please be "almost famous" and represent you at this trial please?
#Gonzo ~BbB~
William Robert "Billy bob" Bramscher
AMENDED COMPLAINT AND JURY DEMAND 2015CV031933.
Suggestions: Parenting, Craft Beer, Sharks.
¶ 1 8. This amended complaint fails to specify which subsection of the Colorado Revised Statutes Title 13 Courts and Court Procedure §13-1-124 "long-arm statute" was allegedly violated. This section and §13-1-125 are sometimes referred to as the "long arm" or "single act" statute. Hoen v. District Court, 159 Colo. 451, 412 P.2d 428 (1966); Cox v. District Court, 160 Colo. 437, 417 P.2d 792 (1966); Geer Co. v. District Court, 172 Colo. 48, 469 P.2d 734 (1970). Section is procedural, not substantive. This statute, an example of "long arm" statutes, is "procedural" rather than "substantive" and may operate retrospectively. Its effect is not to create a right or liability where none existed before; its only effect is to broaden the procedure whereby one seeking redress against an alleged tortfeasor may compel him to answer in the forum initially determined by the plaintiff to be the most convenient. Smith v. Putnam, 250 F. Supp. 1017 (D. Colo. 1965). This section requires purposeful acts [cf. Mens Rea] performed within forum state by defendant in relation to the contract. Weyrich v. Lively, 361 F. Supp. 1147 (D. Colo. 1973). A plaintiff need only make a prima facie showing of threshold jurisdiction, which may be determined from the allegations of the complaint, to withstand defendant's motion to dismiss under, C.R.C.P. 12(b)(2). Pioneer Astro Indus., Inc. v. District Court, 193 Colo. 409, 566 P.2d 1067 (1977). The mere existence of a contract executed by a Colorado resident, is not sufficient to confer personal jurisdiction over an absent nonresident defendant. To hold otherwise would offend traditional notions of fair play and substantial justice. Hydraulics Unlimited Mfg. Co. v. B/J Mfg. Co., 323 F. Supp. 996 (D. Colo.), aff'd, 449 F.2d 775 (10th Cir. 1971). Contacts found insufficient where sale took place outside of Colorado and issues of tort concerned creation of contract and terms. Vickery v. Amarillo Freightliner Sales, Inc., 695 P.2d 306 (Colo. App. 1984). Jurisdiction is not proper in Colorado merely because one of the parties to a contract is a Colorado resident. Ruggieri v. Gen. Well Serv., Inc., 535 F. Supp. 525 (D. Colo. 1982); SGI Air Holdings II LLC v. Novartis Int'l, AG, 192 F. Supp. 2d 1195 (D. Colo. 2002). Where a New York resident contracted to have brochures mailed throughout the United States, including Colorado, and where said New York resident opened a checking account in Colorado to receive the money generated by the mailing, there were sufficient contacts to allow in personam jurisdiction by Colorado courts. At Home Magazine v. District Court, 194 Colo. 331, 572 P.2d 476 (1977). Execution of promissory notes, given in conjunction with and as part and parcel of the contract for purchase of Colorado real property, constituted sufficient acts to meet the minimum contacts test. Brownlow v. Aman, 740 F.2d 1476 (10th Cir. 1984). Phone calls, letters, facsimiles, and e-mails in addition to a contract, although unsigned, provide evidence that foreign defendant pursued a continuing business relationship sufficient to meet the minimum contacts requirement. AST Sports Science, Inc. v. CLF Distribution Ltd., 514 F.3d 1054 (10th Cir. 2008). Execution, in California, of contract executed in Colorado by another, by guarantor, who was California resident, does not provide that quantum of minimum contact with Colorado such that the maintenance of a suit against the guarantor to recover on the contract would not offend traditional notions of due process. D.E.B. Adjustment Co. v. Dillard, 32 Colo. App. 184, 508 P.2d 420 (1973). Defendant Taylor Swift lacks sufficient contacts with Colorado for Colorado courts to exercise jurisdiction over defendant where no contracts exist between any defendants and this plantiff. Cf. Sender v. Powell, 902 P.2d 947 (Colo. App. 1995).
¶ 2 22 Ms. Swift remained pleasant as she bid them goodbye.
The "Blank Space" songstress, 27, and the British actor, 26, relaxed at Swift's Rhode Island pad for two days and during their stay, the low-key couple met up with Lively, 29, and Reynolds, 40, a source close to the A-listers tells Us Weekly.
On Saturday, July 22, the "new romantics" headed back to the 10-time Grammy winner's New York City apartment, where they were spotted — trying to remain subtle — on their way to the gym.
#Liar CUNT FAKE BITCH Taylor Swift and #SloppyJoe with that Queer Ryan Reynolds who posed in that pick 4th of July with #Hiddleswift!!! She is all yours Joe!!! Ryan your a little punk-ass fake bitch mother-fucker!!! Wanna play Dead Pool with me?!? Your all a bunch of FAKE FUCKERS and just like Ed Sheeran on Game of Thrones or Gigi & Zayn Vogue or it seems #goofBALL nobody is buying your shit…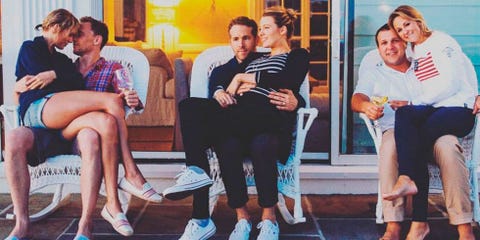 I have never been more sure in my life that Taylor Swift, adjudicated in this above case as no contract existed between the defendant's and the plaintiff is a LIAR Power Beard!!! Taylor Swift, concerned for her safety immediately took action. Mueller v Swift is VOID of jurisdiction as This section §13-1-124 requires purposeful acts [cf. Mens Rea] performed within forum state by defendant in relation to the contract. Weyrich v. Lively, 361 F. Supp. 1147 (D. Colo. 1973). Taylor Swift, nor any other defendant, had an agreement between private parties with the plaintiff creating mutual obligations enforceable by law. Taylor Swift and all other defendant's are victim's of First Amendment Retaliation by a Non-Employer!!! This COURT is void of jurisdiction. No invasion of any legal right proffered.
CSC decision in Archangel Diamond Corp. v. Lukoil, 123 P.3d 1187 (Colo. 2005), articulates the principles that govern the type of jurisdictional challenge that presents itself here. Id. at 1191-95. In its discretion, a court may address a motion to dismiss for lack of personal jurisdiction on documentary evidence alone or by holding an evidentiary hearing. When making this determination, a court should consider whether, in the circumstances of the case, "it is unfair to force an out-of-state defendant to incur the expense and burden of a trial on the merits in the local forum without first requiring" an evidentiary hearing on the issue of personal jurisdiction. Id. at 1193 (internal quotation omitted). A court may properly invoke an evidentiary hearing when, for example, "the proffered evidence is conflicting and the record is rife with contradictions, or when a plantiff's affidavits are patently incredible."
A
tort
is an act or omission that gives rise to injury or harm to another and amounts to a
civil wrong
for which courts impose liability. In the context of
torts
, "injury"describes 
the invasion of any legal right
, whereas "
harm
" describes a loss or detriment in fact that an individual suffers. (Emphasis added)
Minda Gowen
Public Relations Manager
Flynt Management Group
See also Execution of contract within state. If a nonresident comes to Colorado and, within the boundaries of this state, executes a contract and receives earnest money, the defendant is within the purview of the Colorado long arm statute, and it does not offend traditional notions of fair play to require the defendant to appear in a federal district court in Colorado when a dispute arises over the return of the earnest money. East Vail Townhomes, Inc. v. Eurasian Dev. D.A., Inc., 716 F.2d 1346 (10th Cir. 1983).
See also Contract negotiations, plus Colorado is place of "entering into", are sufficient. Where negotiations leading to the contract upon which this action is brought were conducted in Colorado, and the contract itself provided that Colorado is the place of "entering into" the agreement, nondomiciliary defendant's contracts were constitutionally sufficient to support service under long arm statute. Clinic Masters, Inc. v. McCollar, 269 F. Supp. 395 (D. Colo. 1967).
See also Contract for the transport of inmates from other states to Colorado constitutes the transaction of business within the state and establishes the general jurisdiction requirement that contacts with the forum state are systematic and continuous. Gwynn v. Transcor Am., Inc., 26 F. Supp. 2d 1256 (D. Colo. 1998).
See also Activity in furtherance of a contract is sufficient to give the court long arm jurisdiction. If the defendant purposefully avails himself of the privilege of conducting business in the forum state, this is enough to give the court jurisdiction. It is not even necessary that defendant or his agent be physically present in the state for the purpose of transacting business. Colorado-Florida Living, Inc. v. Deltona Corp., 338 F. Supp. 880 (D. Colo. 1972).
See also Contract for the transport of inmates from other states to Colorado constitutes the transaction of business within the state and establishes the general jurisdiction requirement that contacts with the forum state are systematic and continuous. Gwynn v. Transcor Am., Inc., 26 F. Supp. 2d 1256 (D. Colo. 1998).
#AlterOfTheSun #PreciousRubySacrifice
#Featuring Miss Ina-Alice Kopp
Priestess #Pythia (#InaAliceKopp) dwells high up the slopes of Mount Parnassus in the Temple of Apollo. Her #khrēsmoi (or utterances) inspires being filled by the spirit of the gods.
She who speaks (#ōrāre) will reveal to our #Hero who is seeking #Rajnapura (or #Atropos or #Ruby) an important concept in Taoism #WuWei which in Chinese-language means literally "non-doing".
The Oracle in The Matrix and so on possesses the power of foresight or fortune-telling. In the opening scene of the film the #Door (#CercaTrova) is #303 and this is the same area code as this Denver Metropolitan Area…
THE MATRIX written by Larry and Andy Wachowski:
ORACLE: It means know thy self. I wanna tell you a little secret, being the one is just like being in love. No one needs to tell you you are in love, you just know it, through and through.
and…
ORACLE: Hmmm. You sure got the gift, but it's tricky. I'd say the bad news is, you're not the one. Still got a lot to learn. Maybe next life.
END ###
#Gonzo ~BbB~
Comments
"Injustice anywhere is a threat to justice everywhere." ~Martin Luther King, Jr. In early February of 2014, prior to an unconstitutional trial 14GS000200, I did file with 
9news.com
, CBS…
LONESOMELOZER.WORDPRESS.COM
Comments
"Lonesome Lozer" by ~BbB~
"Real Honesty… Pure Love… True Integrity…" ~Billy bob Bramscher Note: Please know that all case law presented within this blog is on file with the Adams County…
LONESOMELOZER.WORDPRESS.COM
Comments
Ah… It's raining and I hear THUNDER!!! Soo refreshing…
~BbB~
Tribute to the late Eddie Rabbitt. PLS also add me on facebook for any videos you would like me to make and ill also credit you for it. Link: 
http://www.face.
..
Comments
Dear Sangha and Friends,
As many of you may know, our most precious teacher Lama Tharchin Rinpoche passed into Parinirvana on Monday, July 22nd.
Today, July, 27, 2013 Lama Tharchin Rinpoche's cremation will take place…
Although I am unable to attend physically I share my real honesty, pure love and true integrity from Colorado…
~BbB~
Comments
Simply put this is our song of concern, despair and ultimately – hope. You and I are more powerful than we realize or give ourselves credit for. This is a be…
Dear Thomas Szasz~ I cannot explain/describe the Village I have found of Friends unLike my fAm1Ly whom appreciate and covet me and make sure I am safe and that I have a "Song iN mY Heart… Food in my Belly… and Love from this NEW who KNEW family!" 
🙂 Like I said… 99 my friend! Atleast~
Okay… So this stuff in Privatized Jails and Prisons happens all the time. No 1 is who is guarding the guards? I have many true stories that WIL be in my second (2nd) book… and that I promise 
🙂
If Lindsay Lohan got strip searched at Lynwood Correctional Facility a couple of lawyers want her to spill every detail of the experience in a deposition.&
That's all for July 27.
Here are some more memories that we hope you like.
#ThankYou
"NOTHING ABOUT US…WITHOUT US"