William Bramscher 04 August 2017
WHITE: 1225044290 #13
Suggestions: Fabulous, Monkeys, Robots.
Fabulous! Porpoise Song!! Robots!!!
Happy birthday, Barack Obama! By end of August, Trump will have spent three times as many days at leisure as Obama!! Leisure Suit Larry is an adult-themed video game series created by Al Lowe. It was published by Sierra from 1987 to 2009, then by Codemasters from 2009. The games follow Larry Laffer, a balding, double entendre-speaking, leisure suit-wearing man in his 40s. The game play revolves around him attempting, usually unsuccessfully, to seduce attractive women!!!
For six months, Taylor Swift—one of the most high-profile stars in the world—has managed to stay largely under the radar. But on Monday in Denver, the Grammy winner will be back in the spotlight as she takes on radio talk show host David Mueller, who allegedly groped Swift, 27, during a pre-concert meet-and-greet when she was 23 years old!!!
1. Mueller sued Swift first—two years after the alleged incident.
In September 2015, Mueller filed a lawsuit against Swift, claiming he lost his job after the singer's security team accused him of groping her butt during a meet-and-greet at the Pepsi Center on June 2, 2013. In his filing, Mueller also accused his colleague, Eddie Haskell, of sexually assaulting the singer. "The radio station was given evidence immediately after the incident. They made their independent decision," a rep for Swift told PEOPLE at the time.
AMENDED COMPLAINT AND JURY DEMAND – David Mueller
EXHIBIT 1 – David Mueller Contract
EXHIBIT 2 – David Mueller Contract Termination
Contract is an agreement between private parties creating mutual obligations enforceable by law.  The basic elements required for the agreement to be a legally enforceable contract are: mutual assent, expressed by a valid offer and acceptance; adequate consideration; capacity; and legality. In some states, element of consideration can be satisfied by a valid substitute.  Possible remedies for breach of contract include general damages, consequential damages, reliance damages, and specific performance.
Contracts are mainly governed by state statutory and common (judge-made) law and private law (i.e. the private agreement). Private law principally includes the terms of the agreement between the parties who are exchanging promises. This private law may override many of the rules otherwise established by state law. Statutory law, such as the Statute of Fraud, may require some kinds of contracts be put in writing and executed with particular formalities, for the contract to be enforceable.  Otherwise, the parties may enter into a binding agreement without signing a formal written document. For example, Virginia Supreme Court has held in Lucy v. Zehmer that even an agreement made on a piece of napkin can be considered a valid contract, if the parties were both sane, and showed mutual assent and consideration.
Most of the principles of the common law of contracts are outlined in the Restatement of the Law Second, Contracts, published by the American Law Institute. The Uniform Commercial Code, whose original articles have been adopted in nearly every state, represents a body of statutory law that governs important categories of contracts. The main articles that deal with the law of contracts are Article 1 (General Provisions) and Article 2 (Sales). Sections of Article 9 (Secured Transactions) govern contracts assigning the rights to payment in security interest agreements. Contracts related to particular activities or business sectors may be highly regulated by state and/or federal law. See Law Relating To Other Topics Dealing with Particular Activities or Business Sectors.  In 1988, the United States joined the United Nations Convention on Contracts for the International Sale of Goods which now governs contracts within its scope.
If the agreement does not meet the legal requirements to be considered a valid contract, the "contractual agreement" will not be enforced by the law, and the breaching party will not need to indemnify the non-breaching party.  That is, the plaintiff (non-breaching party) in a contractual dispute suing the breaching party may only win Expectation Damages when they are able to show that the alleged contractual agreement actually existed and was a valid and enforceable contract.  In such case, expectation damages will be rewarded, which attempts to make the non-breaching party whole, by awarding the amount of money that the party would have made had there not been a breach in the agreement plus any reasonably foreseeable consequential damages suffered as a result of the breach.  However, it is important to note that there is no punitive damages for contractual remedies, and the non-breaching party may not be awarded more than the expectancy (monetary value of the contract, had it been fully performed).
FACT: EXHIBIT 1 – David Mueller Contract & EXHIBIT 2 are EVIDENCE as binding contract between Mueller and Entercom Communications formally Lincoln Financial Media. Entercom is a publicly traded American broadcasting company based in Bala Cynwyd, Pennsylvania. Founded in 1968, it is the fourth-largest radio company in the United States, owning 127 radio stations across 28 media markets. Bala Cynwyd lies in the Welsh Tract of Pennsylvania and was settled in the 1680s by WelshQuakers, who named it after the town of Bala and the village of Cynwyd in Wales. Joseph M. Field founded Entercom on 21 October 1968, on the conviction that FM broadcasting, then in its infancy, would eventually surpass AM broadcasting as the leading radio band. Among the claimants for First Boy Scout Troop in the United States is Troop 1 in Bala Cynwyd.
On my honor, I will do my best 
To do my duty to God and my country and to obey the Scout Law; 
To help other people at all times; 
To keep myself physically strong, mentally awake and morally straight.
Taylor Swift DEPOSITION 26 July 2016
Latin for the thing speaks for itself Res Ipsa Loquitur in tort law, a principle that allows plaintiffs to meet their burden of proof with what is, in effect, circumstantial evidence. The plaintiff can create a rebuttable presumption of negligence by the defendant by proving that the harm would not ordinarily have occurred without negligence, that the object that caused the harm was under the defendant's control, and that there are no other plausible explanations. "The Effect of Comparative Negligence", see 53 U. Colo. L. Rev. 777 (1982). For article, "Rule 301: Overcoming Presumptions", see 27 Colo. Law. 55 (January 1998). Applied in Montgomery Elevator Co. v. Gordon, 619 P.2d 66 (Colo. 1980); 1st Charter Lease Co. v. McAL, Inc., 679 P.2d 114 (Colo. App. 1984); People v. Gallegos, 692 P.2d 1074 (Colo. 1984).
This rule is essentially identical to the Federal rule, thus achieving a desirable degree of uniformity and simplicity. The rule gives all of the proper traditional benefits of a presumption, but places no new burdens upon the opposing party. See House Report, p.7; Senate Report, p. 9; Joint Explanatory Statement of the Committee of Conference; also 1 Jones, Evidence § 3.6 (6th ed.); McCormick, Evidence, § 354 (2nd ed. 1972). Contra, see Weiss v. Axler, 137 Colo. 544, 328 P.2d 88 (1958).
2. Swift countersued Mueller one month later.
Showing she's not one to be messed with, Swift hit back at Mueller with a countersuit. "Ms. Swift knows exactly who committed the assault—it was Mueller—and she is not confused in the slightest about whether her long-term business acquaintance, Mr. Haskell, was the culprit," read the countersuit. In the papers, Swift claimed Mueller and his girlfriend were participating in the meet-and-greet when Mueller "intentionally reached under her skirt, and groped with his hand an intimate part of her body in an inappropriate manner, against her will, and without her permission."
Tea Consent Copyright ©2015 Emmeline May and Blue Seat Studios.
The Happy Hippie Foundation is an American non-profit organization founded by entertainer Miley Cyrus in 2014. The foundation focuses on youth homelessness, the LGBTQ community, and other vulnerable populations.
RAINN Call 800.656.HOPE (4673) to be connected with a trained staff member from a sexual assault service provider in your area.
#DearDaddy CARE Norway 1 in 3 women worldwide will experience physical or sexual violence in their lifetime, usually from a male partner (WHO).

 #DearMama Tupac Amaru Shakur.
3. Swift is standing up for victims of sexual assault.
Though there is the option to settle, the "Shake It Off" singer is countersuing Mueller to prove a point. "Resolution of this Counterclaim will demonstrate that Mueller alone was the perpetrator of this humiliating and wrongful conduct targeted against Ms. Swift, and will serve as an example to other women who may resist publicly reliving similar outrageous and humiliating acts," read her countersuit. Additionally, the star—who demanded a jury trial—will be donating any money she wins from the suit to "charitable organizations dedicated to protecting women from similar acts of sexual assault and personal disregard," she added in the filing.
4. Swift won't be the only familiar face taking the stand.
The entertainer's mother, Andrea Swift, is just as recognizable to Swifties as the singer herself. Andrea is listed on the names of witnesses planning to testify, and others in Swift's circle who may be called include her photographer (who captured the photograph that allegedly shows the assault), a senior member of her management team and a bodyguard.
5. Getting a seat in the courtroom might be even harder than snagging one of Swift's coveted concert tickets.
Only 32 seats—granted on a first-come, first-serve basis—will be held each day for the public, according to TMZ. There will also be an overflow room, and passes will be handed out to the first 32 people in line starting at 7 a.m. (fans can begin lining up an hour before).
Standards of Professional Conduct.
Except as provided by Subdivision (b) or order or rule of the United States Bankruptcy Court for the District of Colorado, the Colorado Rules of Professional Conduct (
Colo. RPC
) are adopted as standards of professional responsibility for the
United States District Court
and the United States Bankruptcy Court for the District of Colorado:
David Mueller attorney is in violation of

Rule 1.2(c)

"competent handling" including yet not limited to analysis of the factual and legal elements of the problem and use of methods and procedures meeting the standards of competent practitioners. It also includes adequate preparation.
David Mueller attorney is in violation of

Rule 3.1

"A lawyer shall not bring or defend a proceeding, or assert or controvert an issue therein, unless there is a basis in law and fact for doing so that is not frivolous, which includes a good faith argument for an extension, modification or reversal of existing law."
David Mueller attorney is in violation of

Rule 8.3(b)

"A lawyer who knows that a judge has committed a violation of applicable rules of judicial conduct that raises a substantial question as to the judge[s'] fitness for office shall inform the appropriate authority."
Suggestions: Craft Beer, Books, Travel Backpacks.
Suggestions: Fitness, Beautiful, Mathematics.
This weekend brings a culinary cornucopia to our cow town: croquet, carnitas, cultivators and cover bands are on the calendar. Here are five crack events from August 4 through August 6, plus five more that are worth planning for. ​Pueblo (Images of America) By Charlene Garcia Simms, Maria Sanchez Tucker, Jeffrey DeHerrera, & Pueblo City-County Library, A History Book Signing #TatteredAspenGrove!! Five Amazing Colorado Backpacking Loop Hikes & Rocky Mountain National Park is one of the most visited national parks in the country. With majestic peaks in every direction, wildlife roaming the valleys and some of the most incredible outdoor adventures on the planet, it is no wonder more than three million people flock to the park each year!!!
Physical (#IDWLF)! Oh, her eyes, her eyes Make the stars look like they're not shinin' Her hair, her hair Falls perfectly without her trying She's so beautiful And I tell her everyday Yeah!! Travel Backpacks!!! Bizarre Love Triangle!!!! Fiddler's Green Amphitheatre on August 5th, join Alabama with Lee Ann Womack for a night of unforgettable music!!!!! Buy your tickets today!!!!!!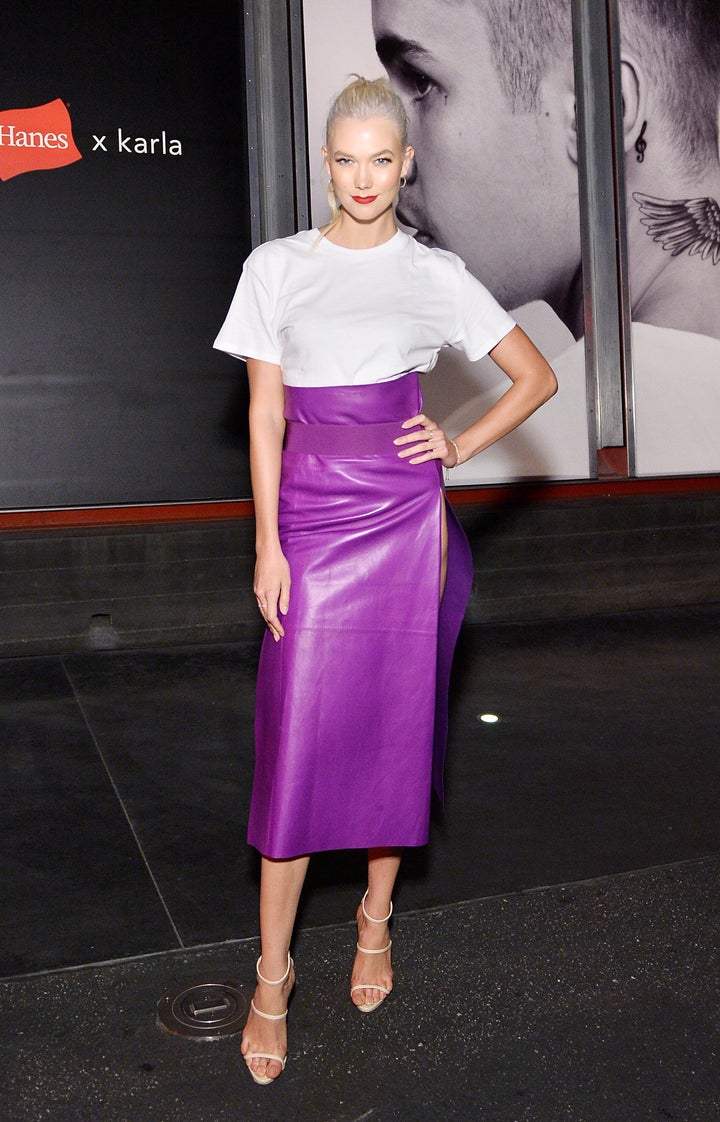 "C'est elle"
Soleil d'été au-delà de ces rêves de jour;
C'est elle, mon chaque souffle ce battement de cœur.
Dangereusement innocent a conçu la beauté féminine;
chaque mouvement gracieusement maladroite, elle est parfait.
Un simple poète humble son cœur cherche son affection;
ces mots qui cherchent l'attention de confiance.
Notre univers peut tenir compte de cet amour;
Si Dieu le veut nos âmes se combinent.
C'est elle…
Karlie Kloss Knows Exactly How To Pair A Purple Leather Skirt With A White Tee! #Style!! Hey, Soul Sister!!! A Love Bizarre!!!! Never Knew Love Like This!!!!! Wildest Dreams!!!!!! Why? Wobble Freebot Icon8 Remix!!!!!!! Blank Space!!!!!!!!
"Fleur De Mer"
Fleur charismatique bluebonnet américain…
Ancré par la très belle danse dans la brise de mer…
Mes sons produits par les vagues interminables sont des applaudissements pour votre beauté…
Puissiez-vous continuer à se développer sur tous les côtés par la mer…
Et en échange d'une telle beauté peut la terre être tes racines solides que vous continuez à refleurir le sommeil ce soir sous une rose de couleur pleine lune.
Fleur De Mer…
SONNET 18
Shall I compare thee to a summer's day?
Thou art more lovely and more temperate:
Rough winds do shake the darling buds of May,
And summer's lease hath all too short a date:
Sometime too hot the eye of heaven shines,
And often is his gold complexion dimm'd;
And every fair from fair sometime declines,
By chance, or nature's changing course, untrimm'd;
But thy eternal summer shall not fade
Nor lose possession of that fair thou ow'st;
Nor shall Death brag thou wander'st in his shade,
When in eternal lines to time thou grow'st;
So long as men can breathe or eyes can see,
So long lives this, and this gives life to thee.
¶ 1 Pursuant Colo.Const.Art. II § 24 & U.S.C.Amend I Right to Petition William Robert "Billy bob" Bramscher" on behalf of Taylor Swift &c does humbly submit this Petition to THE UNITED STATES DISTRICT COURT DISTRICT OF COLORADO Hon. Marcia S. KRIEGER, Chief Judge in re 2015CV031933 Mueller v. Swift 15-cv-1974-WJM-KLM. The right to petition Government is "among the most precious of the liberties safe guarded by the Bill of Rights", United Mine Workers of America, Dist. 12 v. Illinois State Bar Association, U.S. 1967, 389 U.S. 217, 222, 88 S.Ct. 353, 356, and this right is protected in various forms to include appeals to one or all three branches of Government. California Motor Transportation Co. v. Trucking Unlimited, U.S. 1972, 404 U.S. 508, 510, 92 S.Ct. 609, 611-12.
¶ 2 When a judge knows that s/he lacks jurisdiction, or acts in the face of clearly valid statutes expressly depriving her/him of jurisdiction, judicial immunity is lost. Rankin v. Howard, 1980, 633 F.2d 844, cert denied, Zeller v. Rankin, 101 S.Ct. 2020, 451 U.S. 939, 68 L.Ed. 2d 326. In Rankin v. Howard the Ninth Circuit Court of Appeals reversed an Arizona District Court dismissal based upon absolute judicial immunity, finding that both necessary immunity prongs were absent; later, in Ashelman v. Pope, 793 F.2d 1072, the Ninth Circuit, en banc, criticized the "judicial nature" analysis it had published in Rankin as unnecessarily restrictive. But Rankins' ultimate result was not changed, because Judge HOWARD had been independently divested of absolute judicial immunity by his complete lack of jurisdiction. "Where there is no jurisdiction, there can be no discretion, for discretion is incident to jurisdiction." Piper v. Pearson, 1872, 2 Gray 120, cited in Bradley v. Fisher, 1872, 13 Wall. 335, 20 L.Ed. 646. A judge must be acting within his jurisdiction as to subject matter and person, to be entitled to immunity from civil action for his acts. Davis v. Burris, 1938, 51 Ariz. 220, 75 P.2d 689. Generally, judges are immune from suit for judicial acts within or in excess of their jurisdiction even if those acts have been done maliciously or corruptly; the only exception being for acts done in the clear absence of all jurisdiction. Gregory v. Thompson, C.A.Ariz.1974, 500 F.2d 59.
¶ 3 8. This AMENDED COMPLAINT AND JURY DEMAND fails to specify which subsection of the Colorado Revised Statutes Title 13 Courts and Court Procedure §13-1-124 "long-arm statute" was allegedly violated. This section requires purposeful acts [cf. Mens Rea] performed within forum state by defendant in relation to the contract. Weyrich v. Lively, 361 F. Supp. 1147 (D. Colo. 1973). This section and §13-1-125 are sometimes referred to as the "long arm" or "single act" statute. Hoen v. District Court, 159 Colo. 451, 412 P.2d 428 (1966); Cox v. District Court, 160 Colo. 437, 417 P.2d 792 (1966); Geer Co. v. District Court, 172 Colo. 48, 469 P.2d 734 (1970). Section is procedural, not substantive. This statute, an example of "long arm" statutes, is "procedural" rather than "substantive" and may operate retrospectively. Its effect is not to create a right or liability where none existed before; its only effect is to broaden the procedure whereby one seeking redress against an alleged tortfeasor may compel him to answer in the forum initially determined by the plaintiff to be the most convenient. Smith v. Putnam, 250 F. Supp. 1017 (D. Colo. 1965). A plaintiff need only make a prima facie showing of threshold jurisdiction, which may be determined from the allegations of the complaint, to withstand defendant's motion to dismiss under, C.R.C.P. 12(b)(2). Pioneer Astro Indus., Inc. v. District Court, 193 Colo. 409, 566 P.2d 1067 (1977). The mere existence of a contract executed by a Colorado resident, is not sufficient to confer personal jurisdiction over an absent nonresident defendant. To hold otherwise would offend traditional notions of fair play and substantial justice. Hydraulics Unlimited Mfg. Co. v. B/J Mfg. Co., 323 F. Supp. 996 (D. Colo.), aff'd, 449 F.2d 775 (10th Cir. 1971). Contacts found insufficient where sale took place outside of Colorado and issues of tort concerned creation of contract and terms. Vickery v. Amarillo Freightliner Sales, Inc., 695 P.2d 306 (Colo. App. 1984). Jurisdiction is not proper in Colorado merely because one of the parties to a contract is a Colorado resident. Ruggieri v. Gen. Well Serv., Inc., 535 F. Supp. 525 (D. Colo. 1982); SGI Air Holdings II LLC v. Novartis Int'l, AG, 192 F. Supp. 2d 1195 (D. Colo. 2002). Where a New York resident contracted to have brochures mailed throughout the United States, including Colorado, and where said New York resident opened a checking account in Colorado to receive the money generated by the mailing, there were sufficient contacts to allow in personam jurisdiction by Colorado courts. At Home Magazine v. District Court, 194 Colo. 331, 572 P.2d 476 (1977). Execution of promissory notes, given in conjunction with and as part and parcel of the contract for purchase of Colorado real property, constituted sufficient acts to meet the minimum contacts test. Brownlow v. Aman, 740 F.2d 1476 (10th Cir. 1984). Phone calls, letters, facsimiles, and e-mails in addition to a contract, although unsigned, provide evidence that foreign defendant pursued a continuing business relationship sufficient to meet the minimum contacts requirement. AST Sports Science, Inc. v. CLF Distribution Ltd., 514 F.3d 1054 (10th Cir. 2008). Execution, in California, of contract executed in Colorado by another, by guarantor, who was California resident, does not provide that quantum of minimum contact with Colorado such that the maintenance of a suit against the guarantor to recover on the contract would not offend traditional notions of due process. D.E.B. Adjustment Co. v. Dillard, 32 Colo. App. 184, 508 P.2d 420 (1973).  Defendant Taylor Swift &c lacks sufficient contacts with Colorado for Colorado courts to exercise jurisdiction over defendant where no contracts exist between any defendants and this plaintiff. Cf. Sender v. Powell, 902 P.2d 947 (Colo. App. 1995).
¶ 4 See also Execution of contract within state. If a nonresident comes to Colorado and, within the boundaries of this state, executes a contract and receives earnest money, the defendant is within the purview of the Colorado long arm statute, and it does not offend traditional notions of fair play to require the defendant to appear in a federal district court in Colorado when a dispute arises over the return of the earnest money. East Vail Townhomes, Inc. v. Eurasian Dev. D.A., Inc., 716 F.2d 1346 (10th Cir. 1983). Contract negotiations, plus Colorado is place of "entering into", are sufficient. Where negotiations leading to the contract upon which this action is brought were conducted in Colorado, and the contract itself provided that Colorado is the place of "entering into" the agreement, nondomiciliary defendant's contracts were constitutionally sufficient to support service under long arm statute. Clinic Masters, Inc. v. McCollar, 269 F. Supp. 395 (D. Colo. 1967). Contract for the transport of inmates from other states to Colorado constitutes the transaction of business within the state and establishes the general jurisdiction requirement that contacts with the forum state are systematic and continuous. Gwynn v. Transcor Am., Inc., 26 F. Supp. 2d 1256 (D. Colo. 1998). See also Activity in furtherance of a contract is sufficient to give the court long arm jurisdiction. If the defendant purposefully avails himself of the privilege of conducting business in the forum state, this is enough to give the court jurisdiction. It is not even necessary that defendant or his agent be physically present in the state for the purpose of transacting business. Colorado-Florida Living, Inc. v. Deltona Corp., 338 F. Supp. 880 (D. Colo. 1972). See also Contract for the transport of inmates from other states to Colorado constitutes the transaction of business within the state and establishes the general jurisdiction requirement that contacts with the forum state are systematic and continuous. Gwynn v. Transcor Am., Inc., supra.
¶ 5 Taylor Swift &c are VICTIMS to include yet not be limited to OUTRAGEOUS GOVERNMENTAL CONDUCT in violation of Judicial due process a principle required by the Constitution that when the state or federal government acts in such a way that denies a citizen of a life, liberty, or property interest, the person must first be given notice and the opportunity to be heard. See EXHIBIT 7.
¶ 6 One of the most fundamental questions of law is whether a given court has jurisdiction to preside over a given case. A jurisdictional question may be broken down into three components:
whether there is personal jurisdiction [aka whether the court may even hear the case involving the particular defendant(s)]. This is further broken down into 3 categories (See Pennoyer v. Neff for additional information):

in personam jurisdiction
in rem jurisdiction
quasi in rem jurisdiction
¶ 7 Limitations to This Power.—The principal function of court rules is that of regulating the practice of courts as regards forms, the operation and effect of process, and the mode and time of proceedings. However, rules are sometimes employed to state in convenient form principles of substantive law previously established by statutes or decisions. But no such rule "can enlarge or restrict jurisdiction. Nor can a rule abrogate or modify the substantive law". This rule is applicable equally to courts of law, equity, and admiralty, to rules prescribed by the Supreme Court for the guidance of lower courts, and to rules "which lower courts make for their own guidance under authority conferred". As incident to the judicial power, courts of the United States possess inherent authority to supervise the conduct of their officers, parties, witnesses, counsel, and jurors by self– preserving rules for the protection of the rights of litigants and the orderly administration of justice.
¶ 8 The term jurisdiction can be best understood by being compared to "power". Any court possesses jurisdiction over matters only to the extent granted to it by the Constitution, and/or legislation of the sovereignty on behalf of which it functions (ex: a state court in Mississippi may need statutory permission by the Mississippi legislature to hear certain types of cases). The question of whether a given court has the power to determine a jurisdictional question is itself a jurisdictional question. Such a legal question is referred to as "jurisdiction to determine jurisdiction".
¶ 9 Subject matter jurisdiction is the power of a court to adjudicate a particular type of matter and provide the remedy demanded. A court must have jurisdiction to enter a valid, enforceable judgment on a claim. Where jurisdiction is lacking, litigants, through various procedural mechanisms, may retroactively challenge the validity of a judgment.
¶ 10 Jurisdiction may be broken down into two categories: personal jurisdiction and subject matter jurisdiction. Personal jurisdiction is the requirement that a given court have power over the defendant, based on minimum contacts with the forum. Subject-matter jurisdiction is the requirement that a given court have power to hear the specific kind of claim that is brought to that court. While litigating parties may waive personal jurisdiction, they cannot waive subject-matter jurisdiction. In federal court, under the Federal Rules of Civil Procedure, a motion to dismiss for lack of subject-matter jurisdiction is considered a favored defense and may be raised at any point in the litigation process, even if the parties had previously argued that subject-matter jurisdiction existed. In fact, the court may dismiss a case sua sponte (on its own) for lack of subject-matter jurisdiction. See, e.g., Fed. R. Civ. Proc. 12(b)(1).
¶ 11 The jurisdiction of the court to render the particular judgement is always a proper subject inquiry. Subject matter jurisdiction is a matter of law that appellate courts review de novo. State ex rel. Suthers v. Johnson Law Grp., PLLC, 2014 COA 150, p14, 350 P.3d 961.
¶ 12 "[A] challenge to a court's subject matter jurisdiction is not waivable" and "may be raised at any time." Herr v. People, 2008, 198 P.3d 108, 111.
¶ 13 Pursuant C.R.C.P. 12(b)(2) MOTION TO DISMISS as this COURT lacks Jurisdiction of the Cause or Controversy against Taylor Swift &c.
¶ 14 #whatliftsyou
The face you make when you missed your calling as a high fashion model and you're stuck in a room with crazy ladies instead…
William Bramscher thinking about the meaning of life.
"Philosopher-King & The Georgia Guidestones (First Part)"
An examination of history, theology, philosophy, science, psychology with all things considered and the future of our human species…
"Truth is always strange, stranger than fiction." ~Lord Byron SYNOPSIS: The motto for this state of Georgia "Wisdom, Justice, and Moderation" eerily is reflected…
LONESOMELOZER.WORDPRESS.COM
Comments
Speculated area 51 video interview check this out yal… Thoughts??? Source: #whatdonline
#Rgvnrg
💥
follow us on all social media –>@rgvnrg
✔
Te Ya Ta Om Gate Para Gate Para Sam Gate Bo Dhi Soha
Comments
IN RE Today in History:
The Global Market is dogmatically searching for a Super Hero as reported by Deadline.com in re "Transformers: Age of Extinction" (2014) "$1B At Global Box Office". Yet in American today, a real-life patriot hero James Scott "Jim" "Bear" Brady (August 29, 1940 – August 4, 2014) made his transition as Human Hero's recycle just like the rest of us shall.
The "Bear" was an assistant to then President Ronald Wilson Reagan (An American Actor) and White House Press Secretary. After nearly being killed and becoming permanently disabled as a result of the attempted assassination of Ronald Reagan in 1981, Brady became an ardent supporter of gun control.
God Bless The United States Of America and oUr Planet!!!
It would seem to me that folks must have compassion for the "victims" in these flicks as these films reflect our present society yet cognitive dissonance (Bystander-Effect) severely hampers ACTION!!!
~Gonzo journalist Billy Bob Bramscher
~BbB~
Music video by Mariah Carey performing Hero. YouTube view counts pre-VEVO: 385,815. (C) 1993 SONY BMG MUSIC ENTERTAINMENT